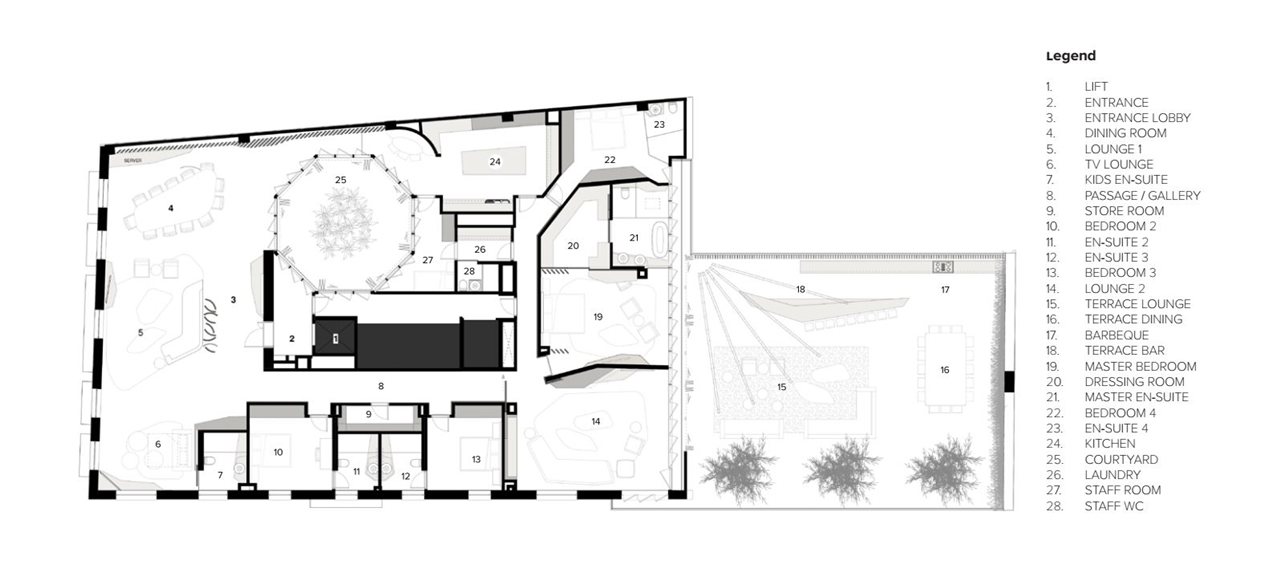 Interior design for entertainment and family life
Although achieving an African look and feel was the aim while still maintaining the aesthetic beauty of modern apartments, the vibrant Barcelona culture fuels the inspiration. With a complete blend of raw wood mixed with metals, suede and high-gloss surfaces to create a captivating experience and look.
The interior design as evidenced in the floor plan makes the apartment adequate for both entertainment and family life, with the efficient utilisation of space. Majority of the rooms showcase very rich texture and polished raw materials to give the Afro-contemporary feel. As for wood used in interior design, the rooms are not without a touch of stained oak wood. The use of darker woods also helped bring the Afro-contemporary feel to life.
Masculine colours and darker wood in interior design provide clues to the African rhythms
The dining boasts a feature timber ceiling which runs down the rear of the dining table. It made the single difference of highlighting the client's important artwork. The f every part of the apartment where designed to captivate and enthral. This goes to show how much planning is put into every detail by the very professional ARRCC team of architects.