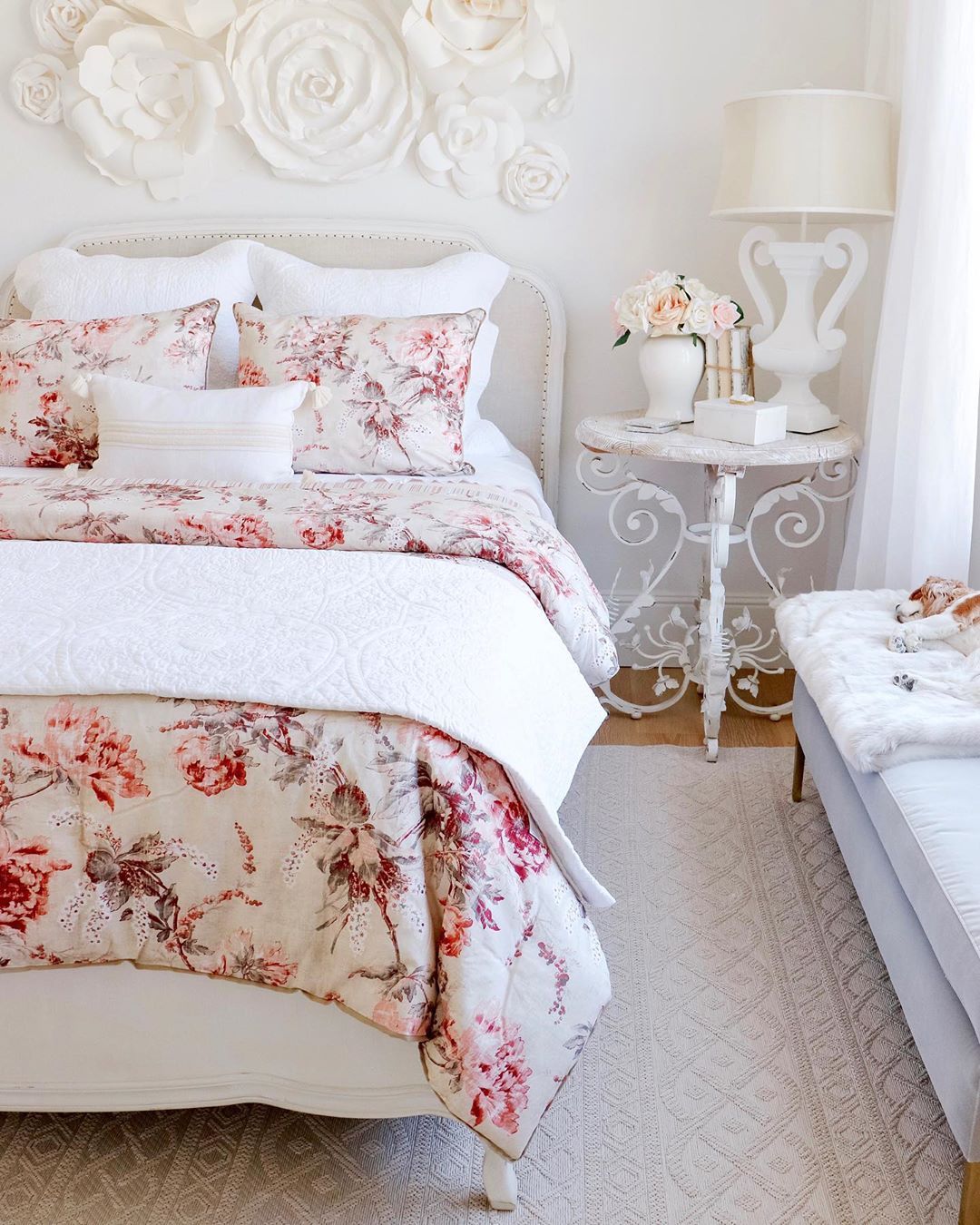 Feminine Bedrooms are not relegated to frilly beds and all-over pink decors any longer. Today, girls bedrooms are as varied as each girl´s strong personality with styles, colors and motifs in an endless range of possibilities. Feminine bedrooms are more creative than ever been, and interior designers just love all the possibilities. From young girls to bold women´s bedrooms, you'll find creative design ideas for every stage of a woman´s life.
Take a look at our selection of some of the best Creative Feminine Bedroom Ideas!
Give your feminine bedroom a modern bohemian style! Colorful pillows and artwork on the are essential elements to decorate a mid-century chic bedroom.
A feminine bedroom doesn´t have to be pink or to have only soft colors! In fact, one of the hottest trends regarding women´s bedrooms is to be bold as use strong colors like black and purple.
Fashionable contemporary bedroom exudes luxury. The ideal compromise is to throw in a few surprising curves and patterns here and there with the help of the right decor. While geometric contrast is indeed essential in shaping a relaxing bedroom with a feminine vibe, texture plays an equally important role.
Flirty and girly, this bedroom reminds us of how fashionable can be using natural details. The hits of green give a luxurious and relaxed feeling to it.